Key People
Birel ART World
Key People
Ronni Sala
PRESIDENT & CEO
---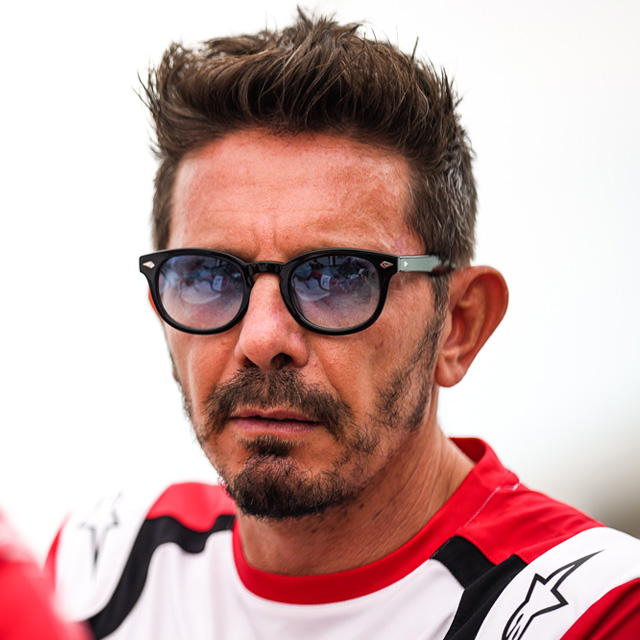 Born in 1972, Ronni Sala - grandson of Umberto Sala, Birel's founder - comes from a motorsport passionate family: Guido, Umberto's brother, was a motorbike rider and so Ronni grew up with the motorbike passion and when he was 4 years old only, Ronni received his first motorcycle. After some racing experience - including the participation in the Italian 125cc Grand Prix championship in he 90s, Ronni joined his father and grandfather in the management of Birel.
In 1994, he started to organize and manage the newborn Birel Motorsport: under his guide, Birel Motorsport won 4 consecutive titles from 1997 to 2000, including 3 world titles with Gianluca Beggio and the last in 2019 with Marijn Kremers.
Ronni achieved not only important results with the racing team but also introduced important technological and commercial innovations: in 1997, for example, Birel presented Torsion, the first Birel chassis designed only by a computer. In 2000, Ronni launched the increase the number of karting fans, but soon became very famous not only in Italy but also in America and in many European countries.
In 2014, Ronni launched a new era for Birel, by joining forces with ART Grand Prix to give birth to Birel ART. Thanks to the association with Nicolas Todt and his partners, Ronni contributed to create a new ambitious project that will be at the forefront of the karting industry, through original sporting, marketing and communication initiatives in support of the product, the brand and the Birel ART dealership network.
FOLLOW ME
---
Nicolas Todt
AD
---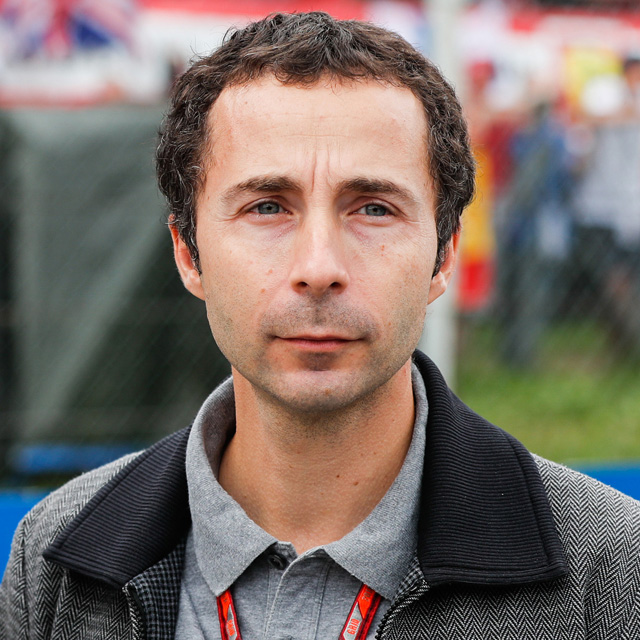 Since he was born, Nicolas Todt grew up in the world of Motor Racing so for him. Turning his passion into his profession was a natural progression as well as a true achievement. A graduate of the commercial school of Toulouse (2000), Nicolas founded his first company, NTNZ, specialized in the communication and creation of Internet sites, in 2001. It was a successful first move into the field and he created for himself a large agenda of relations and a sphere of competence which naturally led him to aim even higher.
Opportunity was born from a meeting with Felipe Massa in 2003, who Nicolas began to manage when the Brazilian had been hired by the Scuderia Ferrari Formula One team as a test driver.
Nicolas created a new company, All Road Management, specialized in Motorsport consulting that currently takes care of the career of F1 drivers like Felipe Massa, Pastor Maldonado, Charles Leclerc and James Calado (AF Corse Ferrari).
Two years after the creation of All Road Management, Nicolas joined Frederic Vasseur who was in charge of the ASM F3 team to create ART Grand Prix and enter the new stepping stone to F1, the GP2 championship. Success came right away as the team clinched all titles in 2005 and 2006 with Nico Rosberg and Lewis Hamilton. At fall 2007 ART Grand Prix merged with ASM the F3 Team.
In 2011, ART Grand Prix entered the go-kart world as a Manufacturer giving Nicolas a global view of the motorsport ladder, from karting to F1.
FOLLOW ME
Share this Page