Our Story
Birel ART World
Our Story
At the end of the 1950s, some craftsmen began to build chassis trying to imitate the karts that came from the United States. This is what Umberto Sala (whose nickname was precisely Birel) did at first.
Within a few years Mr. Sala's karts stood out for their technique and personality so much so that Birel was founded in 1959. Since then, the brand has won 26 world titles as well as countless European titles and numerous national championships.
With chassis built in Lissone, the Birel headquarters, drivers destined later to a brilliant career in competitive racing raced and won, such as Riccardo Patrese, Keke Rosberg, Stefano Modena, Emanuele Pirro, up to the most recent protagonists of Formula One Mika Hakkinen and Juan Pablo Montoya and Robert Kubica, George Russell, Jenson Button.
---
50s/60s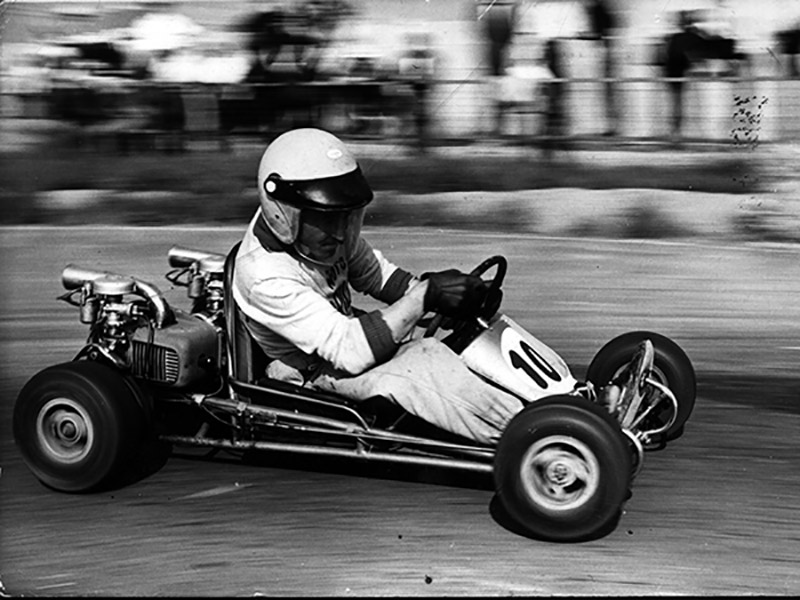 Karting became popular throughout Europe at the end of the fifties. The craftsmen who started building the first chassis in Italy called them "cancelli", "gates", due to their weight and size. Umberto Sala in those days was managing a car and motorcycle shop in Lissone, near Milan.
He opened a small light metalurgy workshop and started to make his first karts for fun. Sala had competed in motorcycle and car races (including two editions of the Mille Miglia) and karting was a way to release his passion for engines and competitions. Sala's chassis were called "Birel" which was the family's nickname (in Lissone Sala family members are known as the "Birel", with the stress on the letter "e").
The first Birel Kart driver was Guido Sala, Umberto's brother, who had competed in top level motorcycle races in the past.
One of the drivers who contributed to affirming Birel on tracks world-wide is Oscar Sala, Umberto's son, who would become the company's future number one.
---
70s/80s
At the beginning of the seventies, Birel presented a chassis which was destined to leave a very deep impression on the history of karting: the Targa.
In 1974, Birel and IAME, the manufacturer of Komet and Parilla engines, formed an official team with future Formula 1 drivers Riccardo Patrese and Eddy Cheever.
The eighties were the stage for a lot of successes, as team and as manufacturer Mika Hakkinen, the future Formula 1 star, raced for the team managed by Finnish importer Pekka Pirkola, during the mid-eighties. Birel conquered four Junior World Championship titles from 1982 to 1986.
---
90s/2000s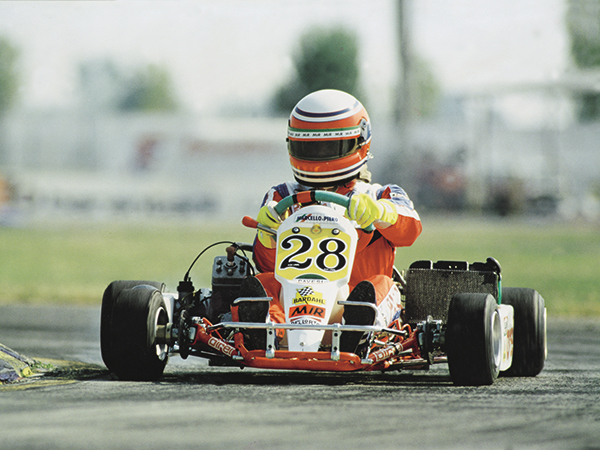 Birel won six Formula C World Championship titles in the years from 1990 to 2000 and led the classification of the most winning teams in the 125 ever.
At the end of the nineties, Birel became involved in amateur karting, "invented" endurance races, a new perspective in kart racing, and created a new chassis, the N035, specifically designed for these competitions.
Birel's commitment in the amateur karting sector focused on an extremely interesting new product in 2000, the EasyKart, designed to draw an increasingly large new of approached amateur karting.
---
2000-2010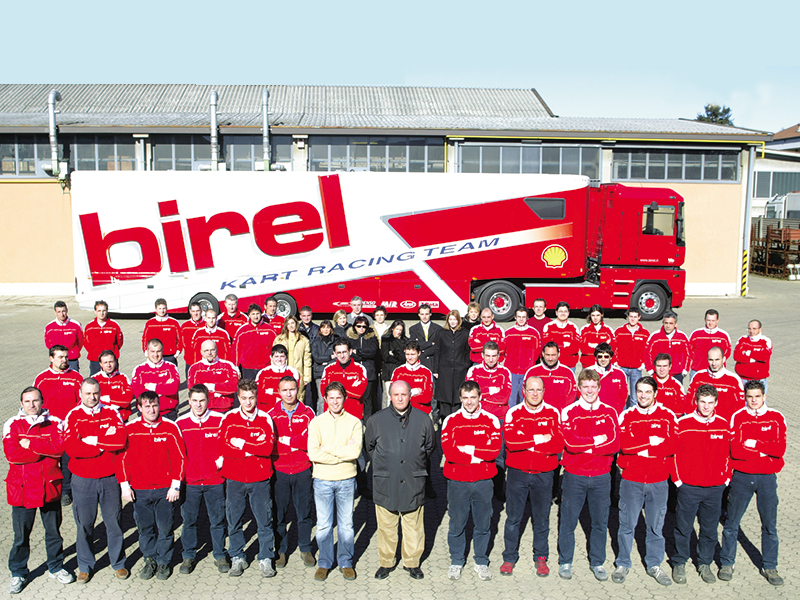 Robert Kubica's star shined brightly for Birel in 2000 when he won 4th place in the World Championship, the last one awarded in a single trial.
Easykart is quickly consolidated in Italy with its three categories besides quickly developing in America and many European countries.
From the production point of view, in 2005 the objective is met to bring rental kart production (with the popular model N 35-X) and the Easykart models to over 20% of total production: the Easykart line then represents 15% of all karts produced and rental karts about 13%. Birel's share of the market also grows in the youth where the C-28 model technology dominates, a kart that is quickly competitive with a captivating design.
In 2008 the main manufacturers decide to participate in the WSK Series. This choice performs quickly in promoting International karting, due to a championship spread over many dates in the main markets with excellent organizational and media standards.
And in 2008, Birel dominates in the top class.
In 2009 through the partnership between Birel and Formula 1 driver Robert Kubica, the new RK Robert Kubica Kart brand, (www.kubicaracingkart.com) has been launched, while to better sustain the youth sector, a Junior Team has been formed within Birel Motorsport.
2010 is the year of presentation and launching of the new Kart Grand Prix Trophy, engine's onebrand Trophy promoted by BMB, company of the holding Birel S.p.A. The series immediately met with great success in Italy and almost simultaneously in England.
---
2010-2020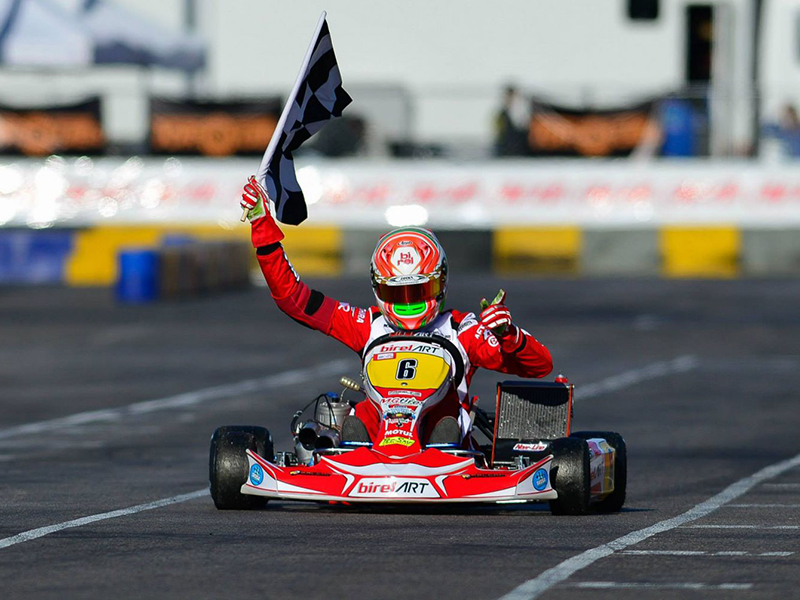 In 2011, Nicolas Todt launched a new karting project under the reknown ART Grand Prix name. As a matter of fact, ART Grand Prix grabs podiums all over the World since 2005 with its GP2, then GP3 and ultimately with its GT teams.
The goal of ART Grand Prix is to provide drivers and customers with top-quality products and assistance, both on-track and on the commercial market.
ART Grand Prix applied to its karting Factory Team the same organizational approach already implemented in ART Grand Prix successful campaigns in single-seaters (GP2 Series, GP3 Series), by providing a full range of services to our drivers in addition to the on-track activity.

During the 2014 season, ART Grand Prix and Birel Group joined forces to create Birel ART, a new venture aimed at becoming one of the main protagonists of the international Karting scene.
The new Birel ART venture, announced in September, has merged Birel's great tradition, made of several World and European titles, its technologically advanced manufacturing capability and organisational experience, and the very successful racing DNA of ART Grand Prix, the only racing team present at all levels of the motorsport ladder leading to Formula 1 – from Karting to Formula Renault 2.0, GP3 and GP2 Series - that has seen the likes of Lewis Hamilton, Nico Rosberg, and Sebastian Vettel through its ranks, as well as Karting talents such as Ben Hanley and Charles Leclerc.
The new team didn't wait for long before clinching its first victory as it came as early as november with an impressive victory of Paolo De Conto at the SKUSA SUPERNATIONALS XVIII in Las Vegas.

In 2015 Birel ART launched a new special line in association with one of the most impressive F1 driver of the 2014 season: Daniel Ricciardo. "Ricciardo Kart" is a line of go-karts which covers the whole range of categories, from Mini-kart, to Rotax and the CIK-FIA classes (KFJ, KF, KZ). "Ricciardo Kart" has been completed with an official racing team in major competitions throughout Europe: Ricciardo Kart Racing. (www.ricciardokart.com)

In 2019 Birel ART launches a new special line in collaboration with one of the most impressive F1 drivers: Charles Leclerc.
Charles Leclerc Kart is a complete range for the Baby, Mini, OK / Junior, KZ, Rotax and rental categories. (www.clkarting.com)
Charles Leclerc: "You always have to remember where you come from," said the Monegasque driver. "I know what I owe to the kart: everything! That's where my passion for motorsports was born, that's where I learned the basics that allowed me to reach the top of the pyramid, and that's where I met some of the important people who supported me later on. I had been determined to do something for karting for a long time, and I think now is the right time, continued Charles. "The qualities of Birel ART have recently been confirmed by a magnificent double win at the KZ World Championship. I wanted the chassis which bore my name was able to perform very well in a wide range of conditions. Only a big factory like Birel ART can guarantee such a high quality of large-scale production".

2019 also sees the world title of the KZ premier class return to the Lissone house with a podium that is tinged with red with the world champion Marijn Kremers and the vice world champion Riccardo Longhi.

2020 was the year characterized by the infamous global COVID 19 pandemic and after the initial stop that saw the whole world stop for several months, the karting sector restarted with a very busy calendar starting from the month of May.
Birel ART has collected a series of incredible successes with very high performances of its Racing Team and consequently also the kart market has had a really positive curve.

2021 is following the excellent conditions of 2020 and between important victories, prestigious titles and a very dynamic market, it suggests that the year will end in a very positive and proactive way for future projects.
Share this Page